PHOEBE BRIDGERS Smoke Signals 7" Vinyl Mint Condition Julien Baker Boygenius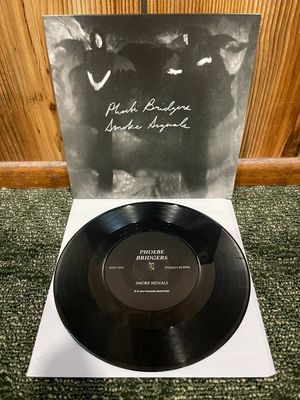 Sold Date: September 13, 2021
Start Date: July 23, 2021
Final Price: $499.99 (USD)
Seller Feedback: 1932
Buyer Feedback: 0

Phoebe Bridgers - Smoke Signals 7"
Incredibly rare collector's item record from Phoebe Bridgers. 
Side A has the song 'Smoke Signals'. Side B has a demo version of 'Motion Sickness'.
This record is brand new and has never been played. It was never sealed. Condition is pristine and mint. 
This is long sold out and out of print. Easily the rarest of all Phoebe Bridgers' vinyl items. 
I'm selling a large portion of my collection, so be sure to check my other auctions!
Offers welcome! Email me with any questions.