SET OF 5 Adam And The Ants Bundle Deal of 7 inch Vinyls. VG condition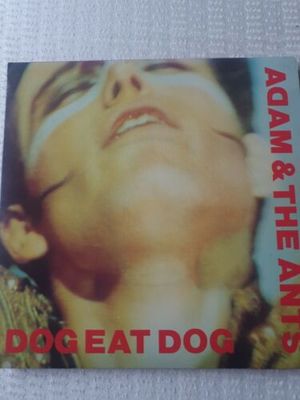 Sold Date: July 10, 2021
Start Date: May 8, 2021
Final Price: £19.99 (GBP)
Seller Feedback: 198
Buyer Feedback: 0

FANTASTIC CONDITION Adam And The Ants 7 inch Vinyls Bundle Deal of 5 different titles
Condition is "Used and both covers and Vinyl are in Very Good Condtions.  All vinyls have no scratches on them.
Bundle deal includes 7 x 7 inch Vinyls
Dog eat Dog
Desperate but not serious
Ant Music
Ant Rap
Kings of the wild frontier
Smoke free and pet free home.
ALSO SELLING MANY OTHER OLYMPIC NEWSPAPERS AND OTHER ITEMS SUCH AS CLOTHING, BOOKS, WATCHES AND MUCH MORE PLEASE CHECK OUT MY OTHER LISTINGS