Green Day KERPLUNK Reprise Records NEW SEALED BLACK VINYL RECORD LP + 7"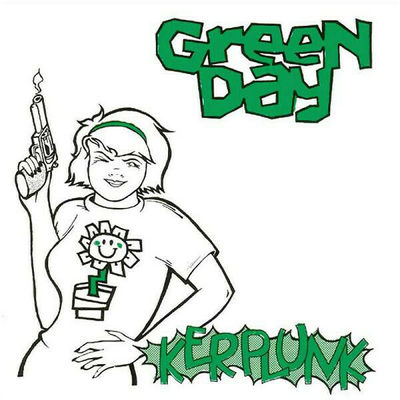 Sold Date: December 8, 2021
Start Date: October 8, 2021
Final Price: $29.99 (USD)
Seller Feedback: 190286
Buyer Feedback: 0

Green Day
"Kerplunk!"

Cat#: 517784-1
Track Listing: Kerplunk! A1 2000 Light Years Away A2 One For The Razorbacks A3 Welcome To Paradise A4 Christie Road. A5 Private Ale A6 Dominated Love Slave B1 One Of My Lies B2 80 B3 Android B4 No One Knows B5 Who Wrote Holden Caulfield? B6 Words I Might Have Ate
Sweet Children EP C1 Sweet Children C2 Best Thing In Town D3 Strangeland D4 My Generation

THIS LP IS BRAND NEW AND FACTORY PACKAGED.