VELVET UNDERGROUND Sunday Morning Femme Fatal VERVE 1966 VK-10466 7" Vinyl NICO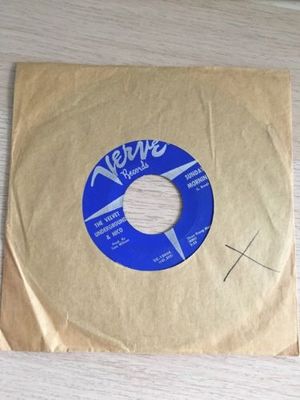 Sold Date: October 11, 2017
Start Date: October 11, 2017
Final Price: $750.00 $550.00 (USD)
Seller Feedback: 1791
Buyer Feedback: 936

Offered here is an original pressing of the Velvet Underground 7" single "Femme Fatal" and "Sunday Morning."
This first pressing dates from 1966 with the label number VK-10466.
The Femme Fatal side looks almost pristine as if never played.
The Sunday Morning side has a few scratches and marks.
Overall a nice looking collector copy.
Vinyl will come in original brown paper sleeve as issued in 1966.
Thanks for looking!