Earl Sweatshirt - I Don't Like Shit, I Don't Go Outside First Pressing Vinyl LP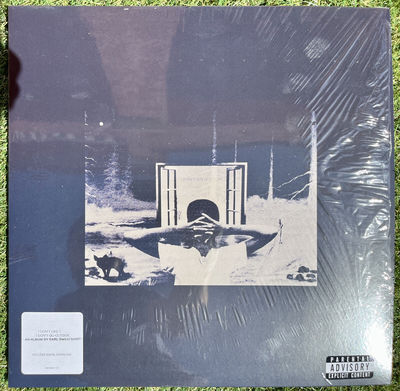 Sold Date: February 20, 2023
Start Date: February 20, 2023
Final Price: €48.47 (EUR)
Seller Feedback: 358
Buyer Feedback: 0

Condition is Opened but Never Played; Great shape.


All my records for sale have been treated with the utmost care. However, vinyl is not a flawless format (which is also its charm) and I've learned to accept the flaws that come with the hobby, in both delivery and listening, as long as it's not a big deal or just appear to be part of the pressing. That's also why I spend time taking the best possible photos, so much so that even dust can sometimes look so sharp when it is barely visible and will go away when you clean the record before playing it. So I hope you can find everything you're looking for when you're carefully inspecting. In addition to any personal comments above, I will happily answer any of your questions or concerns, especially if you are this type of music collector like I was:

Finally, I do my best to include a higher quality inner sleeve if the original one hasn't already been replaced and happens to be cheap paper or card when you buy a used record. I don't have many left but you will be served first depending on the date you place your order.