Harry Styles - Harry Styles Limited Edition Pink Vinyl (2 Year Anniversary) OOP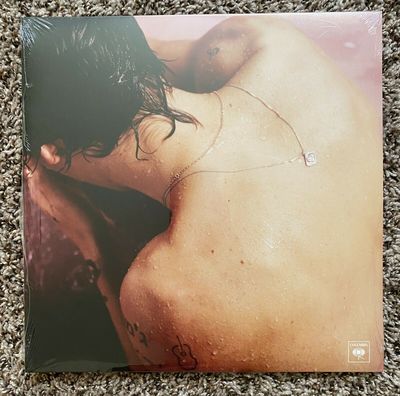 Sold Date: September 13, 2021
Start Date: September 6, 2021
Final Price: $590.00 (USD)
Bid Count: 2
Seller Feedback: 231
Buyer Feedback: 19

Harry Styles Self-Titled Limited Edition 24-Hour Only Pink Vinyl - RARE and OOP!
Brand new! The only "flaw" is that there is a small bit of plastic on wrapping that's ripped/missing on the back bottom right (pictured). The jacket of the record isn't affected at all, and is, at least to my eye, in perfect condition.
((I've noticed that in the picture, it may look like there is some sort of flaw on the top of the back jacket... rest assured, this was just a lighting issue.))
If you would like any other pictures or information, feel free to send a message!
Comes from a pet-free, non-smoking home.

Thanks for looking!