LORD HURON - Lonesome Dreams (LRS 2021) - LP - Mint Coloured Vinyl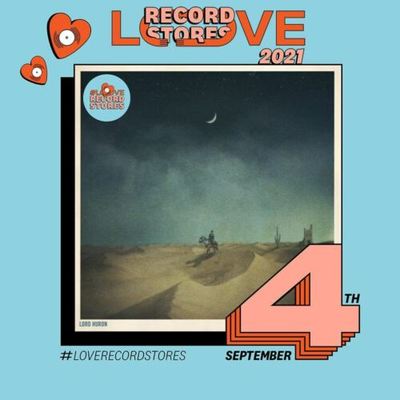 Sold Date: February 20, 2023
Start Date: April 13, 2022
Final Price: €26.99 (EUR)
Seller Feedback: 1995
Buyer Feedback: 0

RELEASE DATE: DEC 17th
LABEL: Pias
FORMAT: Vinyl LP
CAT NO: PIASR585LPX
BARCODE: 5400863054816
Tracklisting:
1. Ends Of The Earth 04:44 2. Time To Run 05:23 3. Lonesome Dreams 04:15 4. The Ghost On The Shore 04:37 5. She Lit A Fire 04:30 6. I Will Be Back One Day 03:25 7. The Man Who Lives Forever 05:18 8. Lullaby 04:00 9. Brother (Last Ride) 04:00 10. In The Wind 04:59
LORD HURON – Lonesome Dreams
(LRS 2021)
LP – Limited Edition Mint Coloured Vinyl
(*Only 690 copies pressed in this variant edition)
[LRS2021-Sep4th]
On their debut, this Los Angeles indie folk group take you to a dense woodland far from the big city. But in Lord Huron's humble hands, campfires get stoked into towering infernos. "Ends of the Earth" starts as a serene acoustic serenade before its anthemic chorus unleashes clattering percussion and sweeping strings. Yet band brain trust Ben Schneider isn't beholden to twangy traditions: "The Man Who Lives Forever" sets jangly strums adrift on a swirl of gentle Afropop rhythms.
See below for tracklisting…