THE ZOMBIES - ODESSEY AND ORACLE LP. (COLLECTION FILLER ONLY) PSYCHEDELIC POP.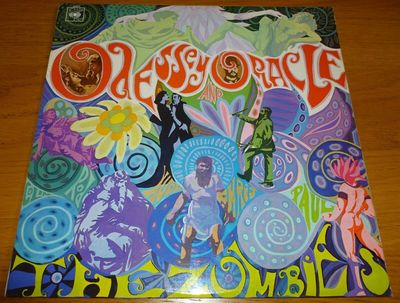 Sold Date: July 10, 2019
Start Date: July 3, 2019
Final Price: £156.55 (GBP)
Bid Count: 26
Seller Feedback: 275
Buyer Feedback: 325

Here we have a very well used album by "THE ZOMBIES" entitled ODESSEY and ORACLE released in 1968 on the CBS record label  (63280)  "don't know if this record is mono or stereo". !! A COLLECTION FILLER ONLY !!
Condition - Sleeve:- EX-. (laminate creases at open edge)
Record:- Side 1 VG (loud crackle at very start of track1, large line scratch / scuff through tracks 2,3,4 + 5 causing some clicks. Also some light background crackle throughout.  Side 2 VG++ (scuff marks not affecting play)
Matrix Nos. Side 1  63280 A1   -   Side 2  63280 B1 
Postage/shipping :- UK - £4.10. Europe £7.25. Zone1 US etc. £9.70. Zone2 Australia/New Zealand £10.40
Any item that sells for more than £20. will be sent by Recorded Delivery within the UK. Overseas must be sent by signed for mail. If this is the case please wait for my invoice..