Twice - Ready to Be Limited Edition Orchid Marbled Vinyl EP + Poster / Slipmat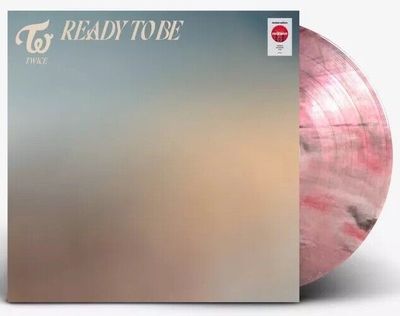 Sold Date: March 6, 2023
Start Date: February 6, 2023
Final Price: $49.99 (USD)
Seller Feedback: 6622
Buyer Feedback: 0

Twice - Ready to Be Limited Edition Orchid Marbled Vinyl EP + Poster / Slipmat
This item will ship as soon as we get delivery.
Anticipated Release Date: March 10, 2023
Release Dates are subject to change. If there is an announced delay, we will send out a notification, so you can decide if you want to cancel or wait.
Please disregard "expected shipping date" provided by Ebay on your order. This is for items in stock. Preorders will ship as soon as we get delivery as noted above.
We try to do our best to get these items in as soon as we can and are often ahead of the market, although sometimes we get them later than others. 
Our promise is to keep the line of communication open. We will answer your messages (we try to answer at least once per day). If you change your mind before we ship, we give a refund on request. We guarantee you will either get your product or your money back, if requested.
TWICE is back again with their latest EP titled 'READY TO BE.' This new release marks the beginning of the top K-Pop girl group's biggest year yet. Following the release of their hit single "Moonlight Sunrise," TWICE is ready to show the world who they are and what they're capable of. Limited Edition Marbled Orchid 12-inch LP, Lenticular Postcard, Poster and Slipmat.
Product Guarantee Discounts Shipping
We take extra care in shipping our albums in high quality mailers with adequate protection and insure that your item will arrive in as new off the shelf condition
Returns only accepted for items damaged during shipment. If the item being sold is brand new and unopened. We are not responsible for bad pressing or playability issues possibly caused by your equipment. Please contact us with any issues upon receipt of item.
Make Sure to "Watch" the items you are interested in for Flash Sales and Availability Updates on Pre-Orders.
In Stock Items will ship in 1-5 Business Days.
Preorder Items will ship when they are received in stock according to dates listed in the Item Description.
Domestic and International Shipping Available on this item.
International Purchases can take advantage of bundles to save on shipping costs. Please contact me directly for bundle listing.