JELLO BIAFRA! TEA PARTY REVENGE PORN! CLEAR VINYL! LTD EDITION! LP! W/ DOWNLOAD!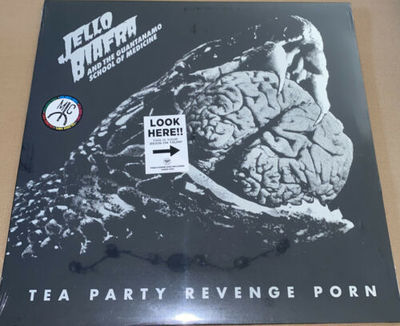 Sold Date: July 25, 2021
Start Date: June 5, 2021
Final Price: $23.75 (USD)
Seller Feedback: 1383
Buyer Feedback: 0

JELLO BIAFRA AND THE GUANTANAMO SCHOOL OF MEDICINE!!

TEA PARTY REVENGE PORN!

CLEAR COLORED VINYL!!

LIMITED EDITION OF 1,000 COPIES!

W/ DIGITAL DOWNLOAD CODE!!

MANUFACTURED IN US & EU!

FACTORY SEALED/MINT!!

ENJOY!

CHECK OUT MY EBAY STORE FOR MORE ADDICTIVE VINYL!!