PURASKAR R D BURMAN OST BOLLYWOOD ODEON 3AEX 5323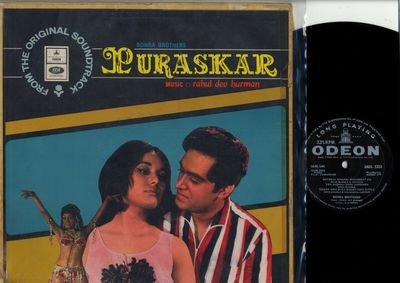 Sold Date: November 7, 2019
Start Date: October 31, 2019
Final Price: £165.00 (GBP)
Bid Count: 11
Seller Feedback: 5188
Buyer Feedback: 6



Puraskar OST.
Disc: NM
Sleeve: Good, terminal water damage and sellotape browning.

For your delectation and wonder Munninhugin's latest tranche of interesting LPs.
A mad dash across London leads me to this stash of Bollywood LP's which I am now proud to offer the world. This will be the last tranche.
All discs closely visually graded. Happy to receive returns as per Ebay's Terms and Conditions but partial refunds will not be applied. Winning bids combined at keen rates. Tracked postage applied to these high value LP's.