QUIET RIOT ... CONDITION CRITICAL ... ROCK / METAL ... VINYL L.P.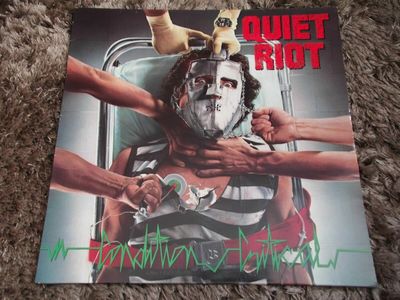 Sold Date: October 1, 2021
Start Date: September 21, 2021
Final Price: £15.00 (GBP)
Seller Feedback: 2535
Buyer Feedback: 0

You are looking at an album by Quiet Riot ... Condition Critical. Made in 1984 on the Epic record label EPC26075. Visually Vinyl and sleeve in Exc. Condition.  Slimming down my own vinyl collection. Sent in a record mailer with strengtheners by Hermes Tracked. Usually 2-3 day delivery. Please note I always leave feedback when I know you are happy with your purchase. Thanks for looking.