Tyler, The Creator - Flower Boy - Record Dual LP - Mint Vinyl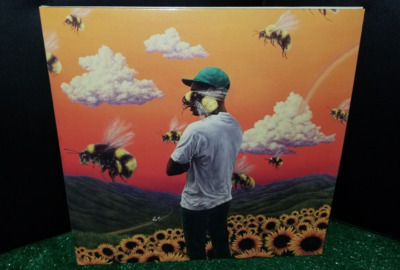 The Vinyl is in Mint condition.  The sleeve has some shelf wear.  Comes with the insert.  
I combine shipping prices; message me or send offers for the items that you are interested in.  I will take off $3 per additional video game, book, or movie purchased at the same time.  If you don't want to wait for a response, go ahead and purchase the games at full price, and I will send partial refunds when I ship them out.  
Please send any questions you have my way.  Thanks for looking; have a wonderful day!