ASD 2331 Haydn & Boccherini Cello Concertos Jacqueline Du Pre ECO Barenboim S/C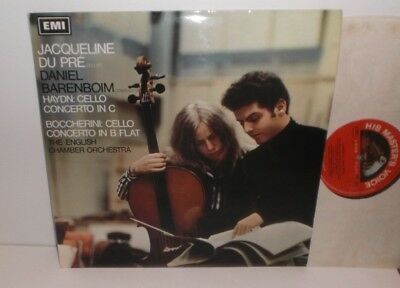 Sold Date: February 13, 2020
Start Date: February 13, 2020
Final Price: £100.00 (GBP)
Seller Feedback: 3896
Buyer Feedback: 185

EMI HMV Stereo ASD 2331 Haydn Cello Concerto In C & Boccherini Cello Concerto In B Flat  Jacqueline Du Pre The English Chamber Orchestra /cond. Daniel Barenboim

UK Ist edition  Semi-Cicle label Pressing in Excellent + condition and flip-back Jacket in Excellent condition; light creasing.

I remove the record and inner sleeve from the outer sleeve to avoid outer sleeve splits.