GORGOROTH - "Pentagram" 1996 (with Poster), limited to 500, Malicious R. MR007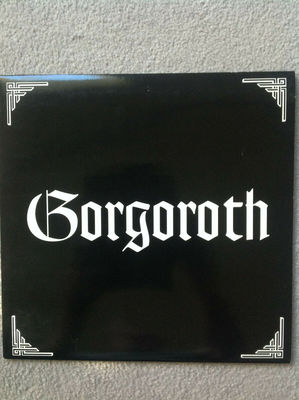 Sold Date: January 13, 2022
Start Date: January 6, 2022
Final Price: €358.00 (EUR)
Bid Count: 3
Seller Feedback: 39
Buyer Feedback: 410

GORGOROTH - "Pentagram", 1996, Malicious Records MR007
Limited to 500 copies !
Original Pressung / Original Pressing !

With Poster (60x42 cm)!
Embroidery holes from rice nails at the corners.

Keine Kratzer im Vinyl ! Top Zustand ! No scratches in the vinyl ! Top condition !
Extreme rarity.
Before you buy, please ask for costs for international shipping.
Private sale = No withdrawal. No warranty. No exchange. No guarantee.
Privat Verkauf =  Keine Rücknahme. Keine Garantie. Kein Umtausch. Keine Gewährleistung.