Mixx-It -Slamming In The Mix BB-3- TDC-LL Cool J-BG Prince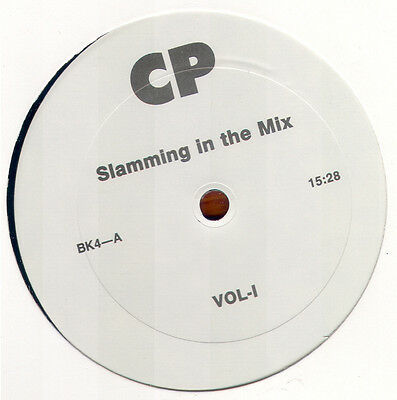 Sold Date: October 15, 2021
Start Date: May 27, 2013
Final Price: $16.99 (USD)
Seller Feedback: 2132
Buyer Feedback: 0


CAMERON PAUL - Slamming In The Mix - BB-3
From the Mixx-IT, the DJ Only Remix Service, Cameron Paul presents Slamming In the Mix BB3 volumes 1 and 2 on vinyl . Cameron Paul (formerly of Hot Tracks) started mixing in clubs in 1977. Had his first radio mix show on San Francisco's KSOL in 1983, moving his show to KMEL in 1987.
That same year I turning it into a platinum record., KSOL, then KMEL) is probably most famous for his reworking of "American-Soviets" by CCCP and the remix of Salt 'n Pepa's "Push It".  Based originally in Redwood City, CA this Urban/Freestyle/Rap/R&B based remix service released single vinyl issues and best of CD's as well as a "Beats & Pieces" series which featured samples, beats and basslines for rappers, turntablists and remixers.  Cameron Paul also released a video on how to be a DJ/Remixer. 

Slamming In The Mix - BB-3
Volume 1  (14:13)
Volume 2  (11:41)
Tracks included:
Low Rider - DJ Frost - 138
Goin Back To Cali - LL Cool J - 138
Medley - Various - 138-132
Keep Groovin - TDC - 132
Don't Wanna Lose - (unknown) - 124
Medley - Various - 124-118
That's The Way Love Goes - Young MC - 118
This Beat Is Hot - BG The Prince Of Rap - 114
 Sealed 12" vinyl ...1990...Catalog #CP-BB-3
PAYMENT: I accept and prefer PAYPAL. Contact me for alternate methods. 
SHIPPING: Within U.S. and Canada - First Class mail, $4.00 shipping and handling for a single 12" record.  If you prefer another method of shipping, please email me about the costs.
International Bidders - $11.00.  Canada - $5.00
I discount shipping for multiple purchases.
Pay me securely with any major credit card through PayPal!
Powered by
The free listing tool. List your items fast and easy and manage your active items.