THE STOOGES~FIRST ALBUM~INSANELY RARE ORIG '69 ELEKTRA LP~ROCK MILESTONE~MINT!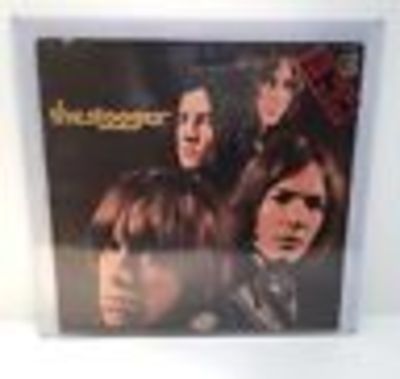 Sold Date: March 12, 2018
Start Date: March 5, 2018
Final Price: $454.68 (USD)
Bid Count: 2
Seller Feedback: 2136
Buyer Feedback: 4369

THE STOOGES (with John Cale, producer) – THE SELF-TITLED FIRST ALBUM ("THE STOOGES") – ORIGINAL 1969 ELEKTRA STEREO LP EKS-74051
You are bidding on an Ultra-Rare Promo Album of The Stooges Released in the US in 1969.  This is a radio station copy with the original promo sticker affixed
EKS-74051

·       ORIGINAL U.S. PRESSING
·       ORIGINAL RED ELEKTRA LABEL WITH LARGE WHITE 'E' LOGO ON TOP
·       The record has LEE HULKO'S ' initials (LH) clearly stamped or hand-etched in the trail-off vinyl (dead wax)
·       THIS IS THE ORIGINAL, AUTHENTIC, FIRST U.S. PRESSING; THIS IS NOT A REISSUE, AN IMPORT, OR A COUNTERFEIT PRESSING.
·       THE RECORD HAS 'STERLING SOUND' ACRONYM ("SS") HAND-ETCHED IN THE TRAIL-OFF VINYL (DEAD WAX) AREA, WHICH IS GENERALLY CONSIDERED A              PROOF OF AUTHENTICITY OF THE FIRST PRESSING.

*****Please be sure to add us to your favorite sellers list.  We will be listing many new premium albums in the upcoming weeks!