Phill Musra Group INSANELY RARE Avant Jazz ORIGINAL Private Press 200 made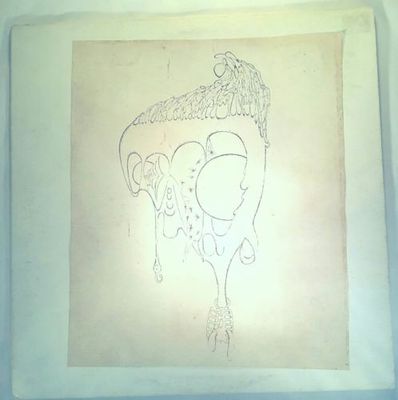 Sold Date: July 16, 2017
Start Date: July 6, 2017
Final Price: $760.00 (USD)
Bid Count: 9
Seller Feedback: 103
Buyer Feedback: 534

This is an IMPOSSIBLE to find Original press on the Intex Sound label (Record No. 84 494-22) of The Phill Musra Group Lp "Creator Spaces".from 1974. This is an original pressing with hand-assembled paste-on artwork front and back. Only 200 (?) were made.
There is an intensely Afro/Spiritual/Cosmic/Free feel
to the music WITH A GROOVE. Sun Ra comes to mind, maybe Pharoah Sanders or Albert Ayler on another planet. This is some very fine music and VERY VERY
RARE as well.


I've been a serious record collector for 50 years. For 25+ of those years I've worked in new and used record shops cleaning/grading/pricing LP's.  I've accumulated many great records in excellent condition over the years.

Every record that I'm selling is from my personal collection. They are not dusty, dirty records.

The record you are bidding on has been cleaned on the top-of-the-line Nitty Gritty Machine and play-graded with a new Grado stylus. It has been accurately and conservatively graded.

As many of you already know, vinyl from the 50's, 60's and early 70's might appear to have scuffs, etc but when played sound excellent, with no audible defects.  Vinyl from the mid-70's on might look fine but are sometimes crappy pressings, made with re-cycled vinyl etc. I go the extra mile to be accurate with my grading.

I ship records promptly and securely in record mailers with sufficient padding. BID WITH CONFIDENCE. Thank you.