Cake Vinyl Box Set Record Store Day 2014 Rare Colored Sealed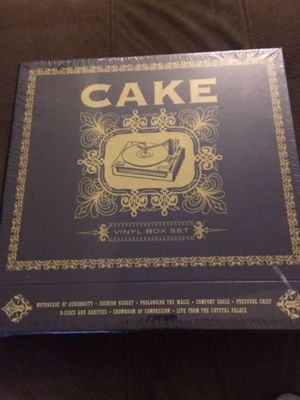 Sold Date: April 15, 2018
Start Date: March 29, 2018
Final Price: $700.00 (USD)
Seller Feedback: 29
Buyer Feedback: 22

Sealed copy of this rare (only 900 made) record store day Cake box set.
This is a serious collectors item for a serious collector.
The only "flaw" I see is a couple small spots where the shrink is nicked from handling. Box is clean and sharp on every corner and side. Vinyl inside is assumed mint as it's never seen the light of day.
Item will be triple wrapped in bubble wrap. Held in place inside the box with foam inserts to prevent shifting around.
Will be shipped with insurance and delivery confirmation.
I am a collector and lover of vinyl and I hate to see this one go, but there are metal records I want to acquire! 🤘🤘