Tennessee River Crooks TR - VERY RARE LP Private Southern Psych Rock Sound Farm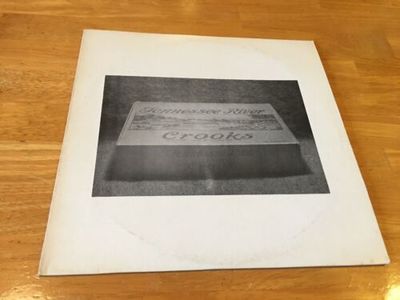 Sold Date: February 10, 2019
Start Date: December 19, 2018
Final Price: $400.00 $250.00 (USD)
Seller Feedback: 1062
Buyer Feedback: 112

Up for sale is a VERY RARE Tennessee River Crooks LP. It is in excellent condition!
The album itself is very pristine. The cover has some very minor ring wear, but is in great shape, with no seam splits.
Released in 1976, on Sound Farm Studios. This album is very rare, and a real gem for any fan of psychedelic rock and southern rock!
T.R. Crooks is: Jimmy Stewart, Ronnie Waters, Larry Farrar, and Ricky Stewart
SOLD AS IS. NO RETURNS ACCEPTED. Thanks!