DJ Nipper Vinyl, oldskool, Limited edition white label Signed Cat#NFRV001- Mint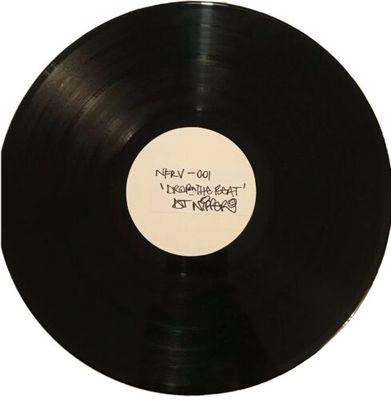 Sold Date: February 27, 2020
Start Date: December 28, 2019
Final Price: £15.00 (GBP)
Seller Feedback: 65
Buyer Feedback: 0

Your chance to get your hands on One of the recently pressed DJ NIPPER oldskool Limited edition white label vinyl - Drop the beat. Condition is MINT brand New never played .
Only 300 copies pressed - And only 2 are left available via this pop up storefront.
Nipper the original Manchester DJ And one of the pioneers of theUK's  house music scene!  Limited edition release of Vinyl, white label 6 track 12" high quality black vinyl.   The vinyl is individually numbered (numbers vary and are not as 001 on the photo shown) each pressing is signed and numbered by DJ Nipper himself.
Previous Nipper Vinyl releases are high in demand, with 'Now thats what you call a bootleg' fetching in between £65 to £140 a copy on the rare occasion one is listed toSell. Other releases by Nipper include the extremely well known Oldskool Track called 'Nightmare' released on warp under DJ NiPPER's Pseudo name 'kid unknown' and 'Devastating Beat Creator' also as 'Kid Unknown' on Warp, to name just a few.
quick look trackList is below
A1. Drop The Beat  
A2. Young mc - Know How Nipper unofficial Brx remix2
A3. Young mc - Know How Nipper unofficial Brx remix3
B1. Total Confusion - Nipper remix 
B2. DJ NiPPER  SKRATCH SAMPLES 1
B3. DJ NiPPER  SKRATCH SAMPLES 2
These are original just pressed copies - you will be the first owner (Not resale)