The Originals - Young Train - MD Records - Motown Northern Soul 45 NEW - LISTEN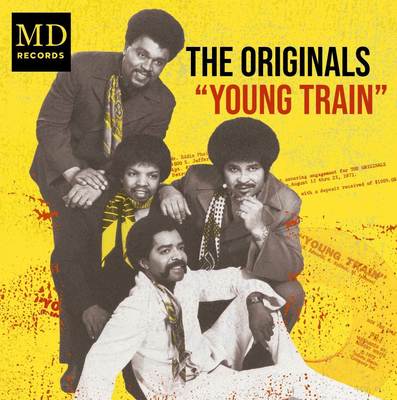 Sold Date: July 11, 2021
Start Date: June 11, 2021
Final Price: £11.99 (GBP)
Seller Feedback: 380
Buyer Feedback: 0
Audio Clips:
To hear audio clips older than 45 days you must become a member. (If you're already a member you need to log in or extend your membership.)
The Originals – Young Train / Young Ideas - MD Records
The Originals – Young Train / Young Ideas - MD Records
The Originals
Young Train
MDJW 003
MD Records
Release Date :  June 2021
Listen to Young Train
Your browser does not support the audio 
Listen to Young Ideas
  Your browser does not support the audio element. 
The third 45 release from MD records on its new series of MD 45s, The MD Records Blacktop Series.
Another notable release from Md Records, the full story from the label follows below...
In the third of the series, we move to 1973 Detroit, we have been so excited bringing this through to pressing and it has been a long but exciting and rewarding road and we hope you enjoy listening to this this 45 taken directly from the Universal master tapes and brought to you 48 years after its initial release on promo only format. Now available under licence and blessings from Universal Music Group on the Black Top series from us.
Is it good – oh yes – but don't take our word for it, crank the volume up and hit play.
The A side – Young Train is a fabulous funkedged dancer with a message for us all even today, driven by the constant wah wah guitar and bongos. flip it over for a feelgood crossover dancer that has already been getting radio airtime on some of the UKs best soul stations.
Now out on release via MD Records, you can listen to both sides above.
Delivered in a smart picture sleeve with extensive release notes.. Can listen to both above.
In stock and available for same working day shipping (see shipping information below)
Condition: Brand new
----------------------------------------------------------------
Fast UK Shipping
In stock and available for our FAST Royal Mail Based First Class same working day shipping service
Working days - Cut off time for same day dispatch    
Monday - Friday : 15:00hrs Saturday : 11:00hrs Sunday : Non working day
All the above time zone Europe/London
A Soul Source Store sale  (online since 1997)