Nicki Minaj Pink Friday Roman Reloaded 2LP Vinyl Record 2012 B0016990-01 New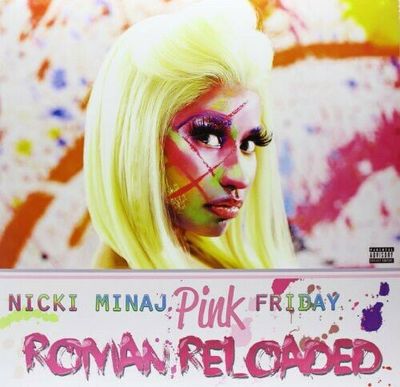 Sold Date: October 28, 2021
Start Date: September 28, 2021
Final Price: $149.99 (USD)
Seller Feedback: 2633
Buyer Feedback: 0

Nicki Minaj Pink Friday Roman Reloaded 2LP Vinyl Record 2012 B0016990-01 New
Brand new in sealed packaging. Photo is a stock image.

We are professional, full-time, USA sellers.  We can provide a level of service that other sellers are unable to and our team takes great pride in our packaging and shipping.  Don't believe us? Go check out our feedback!
Return Policy: All items are sold in the condition listed. Items must be in same condition as when shipped in order to be eligible for return. Please note that if you purchase a used item the size of the item may differ from the advertised size. Please look at measurements and condition description before purchasing. Check out all our photos of the item as well.
Please message us with any questions!