The Rolling Stones NOW 1965 Original Rare Vinyl LP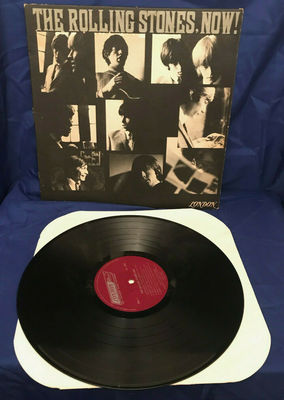 Sold Date: August 20, 2021
Start Date: August 10, 2021
Final Price: $16.50 (USD)
Bid Count: 20
Seller Feedback: 4682
Buyer Feedback: 0

Up for auction is The Rolling Stones NOW 1965 Original Rare Vinyl LP.

This is the Original 1965 Release #LL3420

This is a Must for any Stones Fan!

The Rolling Stones NOW 1965 Original Vinyl LP is in Fair to Good Condition with some crackling. Thew Cover is in VG + Condition with no splits - Totally In tact.

This record has been in our family since it's release in 1965.....
We are currently selling off a Rare Record collection from our Parent's Delray Beach, Florida Condo and Syracuse, New York House.
Watch out for some more rare items to follow.

This will ship via USPS, UPS or Fed-Ex Ground at our discretion.
Enjoy!  Alan & Jan

*VISUALLY INSPECTED

ACCURATE VINYL GRADING SYSTEM:
Mint (M) Never been played and usually sealed.

Near Mint (NM) The vinyl is glossy with limited play. There are no marks on the vinyl that affect play.

Excellent Plus (EX+) A step below NM but nice.  VERY minor wear.

Excellent (E) Lite marks where the vinyl has been in and out of the sleeve & some signs of play.

Very Good Plus (VG+) More visual wear, but nothing that really compromises the record. Minor back-ground noise & crackles.

Very Good (VG) More wear but playable. Light pops, clicks & surfaces scratches. You can still listen to it but been played for sure.