Mahua LP Bollywood soundtrack 1969 Odeon India original excellent vinyl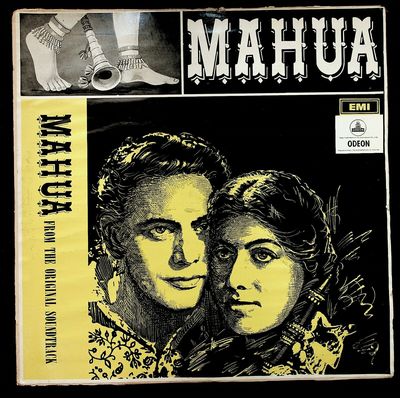 Sold Date: March 24, 2020
Start Date: March 17, 2020
Final Price: $402.00 (USD)
Bid Count: 22
Seller Feedback: 7281
Buyer Feedback: 152

Bid With Confidence
Wuxtry is a Brick and Mortar Record Store
In Business Since 1976
Wuxtry was named one of America's Top 25 Record Shops by Rolling Stone magazine in 2010
All Records are Inspected and Cleaned on a
VPI Professional Record Cleaning Machine
100% Satisfaction Guaranteed!
Visit our retail locations in Decatur and Athens Georgia. We Buy, Sell, and Appraise Record and CD Collections.
Odeon Records 3AEX.5226 (mono) (made in India) - Mahua soundtrack LP. 
Artists include Asha Boshe and Mohd. Rafi.
This is an original pressing from 1969.
The condition of the record is excellent VG++, no scratches, no scuffs. The flipback cover is in VG condition, the seams are taped.
Please complete the transaction within one week of auction closing.