Depeche Mode Violator 12" Singles Vinyl Box Set Brand New USA Rhino Release RARE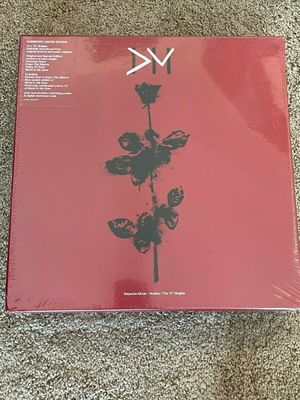 Sold Date: April 6, 2021
Start Date: March 30, 2021
Final Price: $685.00 (USD)
Bid Count: 30
Seller Feedback: 7748
Buyer Feedback: 103

Now sold out and super hard to find! Brand new and still sealed! This is the USA Rhino Records version. Set is number 1240. 
Added photo to show all the record spines. I have received several emails asking if one of the Enjoy The Silence 12" singles was missing. It appears to be in this set, as you can tell from the photo. 
FOR BUYERS OUTSIDE THE USA - PLEASE READ: I only ship international via the eBay global shipping program. To know if this will ship to your country, please go to the shipping info section and click on it. If you do not see your country, I cannot and will not ship there. Also, due to the number of rising fraud cases, if your eBay account is listed in a country different that what your shipping address on PayPal is, then I will also cancel the order. Sorry, but this is too expensive and rare of an item to take chances with. Thank you in advance for your understanding.