CHET BAKER SINGS | PACIFIC JAZZ PJ 1222 DELP-005 | ≈ BLUE NOTE DBLP MONO 200g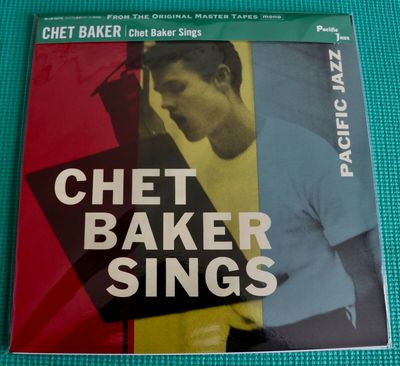 Sold Date: July 15, 2021
Start Date: July 5, 2021
Final Price: $250.00 (CAD)
Bid Count: 1
Seller Feedback: 20
Buyer Feedback: 2561

CHET BAKER SINGS|PACIFIC JAZZ PJ 1222 DELP-005|≈BLUE NOTE DBLP MONO 200g
DESCRIPTION OF VINYL
Very rare and stunning Japanese reproduction of this Pacific Jazz title to exact original details. Heavy 200g vinyl with reproduced deep groove and heavy cardboard laminated cover. See images.
RECORD IS IN EX+ CONDITION.  PLAY TESTED ONCE
LABELS ARE IN EX+ CONDITION
COVER IS IN EX+ CONDITION.
PLEASE NOTE THAT POSTING FOR SOME INTERNATIONAL DESTINATIONS MAY BE SLIGHTLY HIGHER THAN LISTED HERE AND ADJUSTED FOR PAYMENT. 
PLEASE TAKE A LOOK AT MY OTHER RECORDS I HAVE FOR SALE!
FEEL FREE TO COMMUNICATE WITH ME IF YOU REQUIRE ADDITIONAL INFORMATION.