orange reputation Vinyl FYE Music exclusive, Taylor Swift. (READ DESCRIPTION)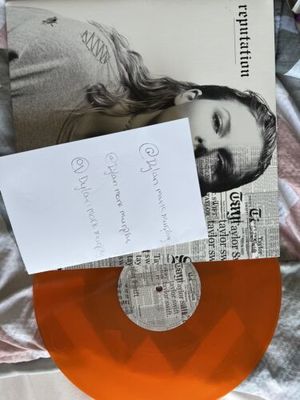 Sold Date: June 22, 2022
Start Date: June 19, 2022
Final Price: $435.00 (USD)
Bid Count: 8
Seller Feedback: 18
Buyer Feedback: 0

orange reputation Vinyl FYE Music exclusive, Taylor Swift. (READ DESCRIPTION).
I have not played this vinyl in YEARS. I bought in 2018 when it came out and I haven't played it since then. There is a scratch on it that skips a part of getaway car I believe. That was when I bought it too, very sad. Picture shows scratch as well. Let me know if you'd like more pictures!
*will be shipped in vinyl mailers with bubble wrap and packaging to prevent any damaging.