Jawbreaker Dear You BLUE VINYL LP Record jets to brazil forgetters emo punk NEW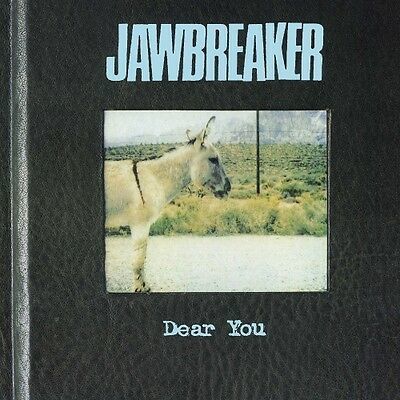 Sold Date: May 3, 2021
Start Date: November 17, 2015
Final Price: $45.99 (USD)
Seller Feedback: 83446
Buyer Feedback: 0

Hello & welcome to our eBay store. LIMITED PRESSING ON BLUE VINYL! Jawbreaker's seminal 90's record, which many say, ushered in the next wave of emo and pop-punk sound.
Tracklisting: 1. Save Your Generation (Side A) 2. I Love You So Much It's Killing Us Both (Side A) 3. Fireman (Side A) 4. Accident Prone (Side A) 5. Chemistry (Side A) 6. Oyster (Side A) 7. Million (Side A) 8. Lurker II: Dark Son of Night (Side B) 9. Jet Black (Side B) 10. Bad Scene, Everyone's Fault (Side B) 11. Sluttering (May 4th) (Side B) 12. Basilica (Side B) 13. Unlisted Track (Side B) We have been providing great bargins and quality merchandise on eBay since 1999. We always strive to provide our customers with the best online shopping experience possible. We use thick cardboard mailers specially designed for shipping records. As well we provide additional padding to make sure that your record will arive to you as minty fresh as possible. On the rare ocassion that there is something wrong with your order when you receive it please do not hesitate to contact us and we will fix it right away and make sure you are fully satisfied with your purchase. This record is brand new and unplayed. PLEASE NOTE: This is a presale. The official release date for this album is December 18, 2015. All orders will ship to arrive around this date however on occasion there are release delays. If this happens all winning bidders will be notified. Check out my other auctions for tons of great albums and save on shipping! Only $2 shipping to add any other LP to your order within the USA.
Powered by
The free listing tool. List your items fast and easy and manage your active items.