Extreme - Self Titled Titled Debut - 1989 Vinyl LP First Press - A&M - Nice Copy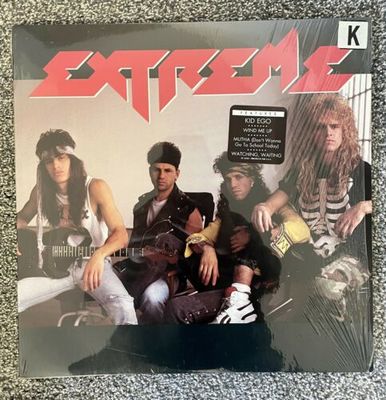 Sold Date: December 31, 2021
Start Date: December 29, 2021
Final Price: $59.99 (USD)
Seller Feedback: 88
Buyer Feedback: 0

Extreme - Self Titled Titled Debut - 1989 Vinyl LP First Press - A&M - Nice Copy.
Album is still in shrink with hype sticker on front. Play tested! . . . Record plays excellent with no surface noise in the playback
** Side A does have a slight warp which does not affect sound quality **
Album was ultrasonically cleaned and Resleeved
Will ship out quickly and in a protected record specific mailer
Please see my other albums up for sale and check out my ratings to buy with confidence.