8 x Early 90s Rave, House, Techno Records - Collection, Job Lot, Bundle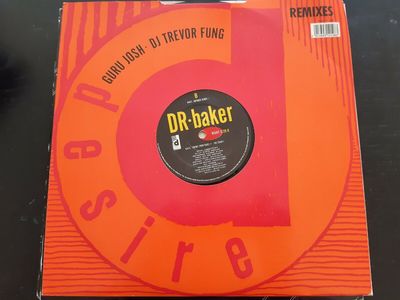 Sold Date: July 11, 2021
Start Date: July 4, 2021
Final Price: £21.00 (GBP)
Bid Count: 10
Seller Feedback: 1236
Buyer Feedback: 0

Here's a small bundle of some classic late 80s / early 90s rave - house, acid, techno, etc.
Coldcut - Doctorin' The House - Ahead Of Our Time
Doug Lazy - Let The Rhythm Pump - Atlantic
Guru Josh - Infinity (1990's...Time For The Guru) - Deconstruction
Dr. Baker - Kaos (Remixes) - Desire
Impedance - Tainted Love (Remix) - Jumpin' & Pumpin'
E-Zee Possee - Everything Starts With An 'E' (The Sir Frederick Leighton Remix) - More Protein
TDP - Ladies (Let's Go) (Dexmaniax Remix) - Reachin
Various - Reachin 1 - The 90's Ultimate Rave Collection - Reachin
Vinyl condition is pretty good - from VG+ to NM. 
Please see photos for sleeve condition.
If you have any questions about a specific item just send me a message.