Siouxsie And The Banshees - JuJu UK 1981 Polydor 1st Press LP + Inner Sleeve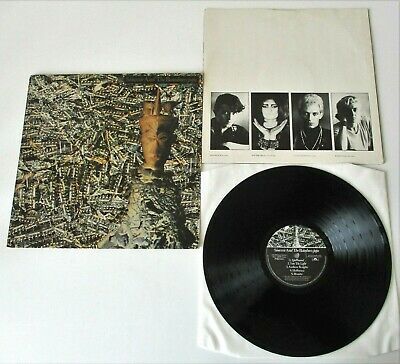 Sold Date: August 21, 2021
Start Date: August 3, 2021
Final Price: £17.99 (GBP)
Seller Feedback: 15146
Buyer Feedback: 0

Siouxsie And The Banshees - JuJu UK 1981 Polydor Records 1st Press LP
Matrix Numbers: POLS 1034 A//1 / B//1
Catalogue Number: POLS 1034
Cover: 'VG' has wear and a couple of minor splits on top edge
Inner Sleeve: 'VG+' has fingerprint marks
Record: 'VG+'
Labels: 'EX'
All orders over £20 now require insured shipping. Please wait for invoice.
Maximum of 6 x LP's per parcel. Double LP's count as 2.
Additional LP Costs: UK - 50p per LP / Europe - £1.50 per LP / ROW - £2.00 per LP
All LP's are packed in 12" Cruciform + card stiffeners
Proof Of Posting Slips Are Always Obtained From Post Office
Please note that taxes and tariffs may now apply in your country please check before buying as we are not responsible for the additional charges.